Portable Student Desk Dividers available at No Cost!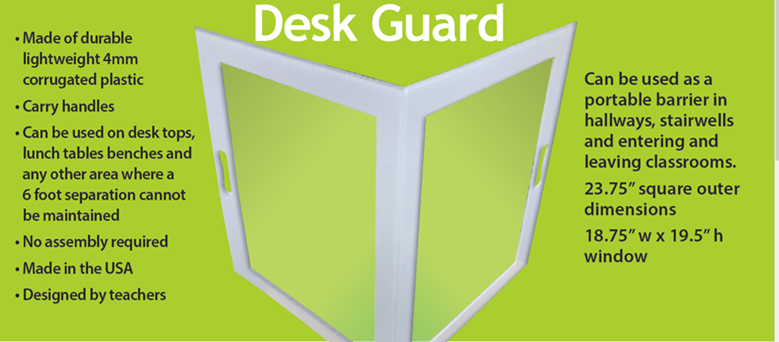 Category: Co-op Purchasing
Is your district still using desk shields and need more? A no cost solution is available!
The Solid Waste Authority of Central Ohio (SWACO) has 175,000+ Brand new Portable Student Desk Dividers available at no cost!
FREE Desk Guard Shields
Units are in the box, palleted, and unopened. (12 truckloads)
178,200 total desk shields available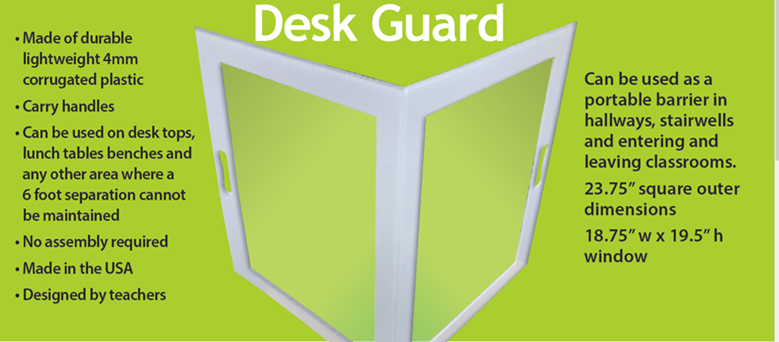 ORDERING INFORMATION:
To receive your FREE Desk Guard Shields:
Your name, school name and a DELIVERY ADDRESS (Address must have a receiving dock)
Quantity needed (Minimum order: 1 Pallet; 225 units)
Include the name, email and phone number of the person at your school who will receive the truck delivering the pallets
Truck delivery must be at a shipping/receiving DOCK to receive the pallets. Orders are filled, first come first serve until supplies run out
THERE IS NO COST FOR DELIVERY FOR FRANKLIN COUNTY SCHOOLS. Costs outside of the county can be calculated for shipping, or pick up options are also available.
Questions? Contact Sheila Davis: Sheila.davis@swaco.org 614-782-9427